Sell your Vintage Clothing to Chicago Buyers with 50 Years in Business
✓  Free appraisals when selling
✓  Easy, stress free transaction
✓  Licensed, accredited and local Chicago buyers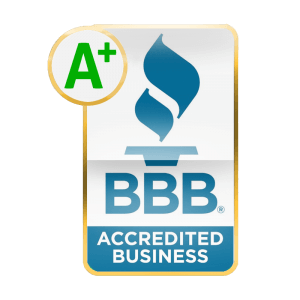 CONVENIENT & EASY
Buying and Selling in the same location for 50 years. Sell your items without listing, estate sale crowds, and months of stress
HIGHEST CASH OFFERS
If you are looking for vintage buyers near you look no further.  No risk of losing big on an estate sale or unlicensed buyers.
PIONEERS IN VINTAGE
Established 1969, 50 years in business and three generations gives us a better understanding of each selling scenario 
HOW THE CLOTHING WE BUY GOES TO USE
Not Just Resellers
For five decades we have been providing film, theater and artists locally in Chicago with high quality vintage clothing for their art because of our clients who wish to sell vintage clothing in Chicago. We have become known as a destination to find unique pieces of clothing and have offered this with help of sellers like you. 
How it Works
_______
SELL IN A FEW EASY STEPS
Lots of hidden fees
Uneducated pricing of valuables
Crowds of people in your home
Unlicensed activity
Looking for a bargain
Unlicensed and not accredited
Limited budget
Mostly uninsured
WHAT WE ARE LOOKING FOR
We Look for all eras of vintage
Georgian Era
Victorian Clothing
Edwardian Clothing
1920's
1930's
1940's
1950's
60's-70's
Accessories
Costume Jewelry
Ethnic Clothing
Memorabilia
OFFERING A FULL RANGE OF SERVICES
1. Estate Liquidations
Full service estate liquidations. We clear the home of every last item and buy the full contents of your home. 
3. Entire Collections
Clients come to us all the time looking to sell theirs or their loved ones collection, whether it be glass & pottery or ancient artifacts. 
2. Single Items
From a single piece of jewelry to a large scale oil painting, we can make generous offers on single pieces.
4. Consigning
On a case by case basis we also offer auction consignments. We can help you sell on one of many platforms we use. Our team does all of the listing, marketing and promotion for you. 
Professional Ethics Statement
Our Promise to you
At Lost Eras we live by the motto "Integrity is doing the right thing, even if nobody is watching." Our personal and professional ethics help us to pick the legitimate option in sensitive situations. We answer all questions with honesty and forthrightness. We will never take advantage of someone for momentary monetary gains because we believe in a greater universal kinship. 
Because we are cash buyers we never charge any fees to our sellers. Even when driving half way across country all those fees are on us. 
Contact Us Anytime
We're always available to talk over your scenario and selling goals. Please don't hesitate to get in touch