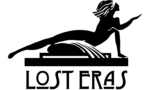 Chicago Estate Sale Company with 50 Years of Selling
✓  Free no obligation appraisal
✓  One simple upfront cost, no hidden fees
✓  Licensed, accredited, family chicago estate sale company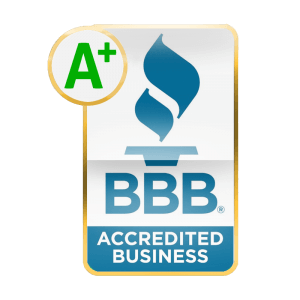 ONE FLAT FEE
Our company provides all services included in one flat cost. While other Chicago estate sale companies may charge for labor and marketing, everything is included in our commission. 
EXPERT PRICING
Your family's property was cherished for decades with the hope that one day it would be a good investment for their descendants. As antique dealers in business for 50 years we've had skin in the game. Our expansive database of knowledge of valuables will help you get the most money for your property. 
50 YEARS IN BUSINESS
You see a lot of estate sales popping up almost every month. Our family has been conducting in home sales for the better half of a century. Our goal is to provide your family with the same service and attention we've been known to have for over half a century. 
Your unique situation matters to us. 
FLEXIBILITY, KINDNESS, Professionalism
Our team is fully equipped to make the most of the cards you have been dealt. It is no small task to liquidate an estate in Chicago, especially when dealing with grief and loss. Our vision has always been to help others first. At our sales, each customer that walks through your front door is treated with kindness and respect. No matter the situation we are equipped to handle even the most dificult of situations. 
How it Works
_______
ESTATE SALES IN A FEW EASY STEPS
Lots of hidden fees
Uneducated pricing of valuables
Little or no customer reviews
Unlicensed activity
Intense crowds and pressure
Hard to value items 
Weeks of work and setup
Potentially hazardous situations in home
What sells best at an estate sale?
Hungry buyers are at our estate sales and looking for a range of items.
Antique Furniture
Vintage Clothing
Old Books
Collectibles and Memorabilia
Art and Antiques
Vintage Kitchenware
Glass and Pottery
Vinyl Records
Jewelry
Fashion Accessories
Household Items
Contemporary Furniture
OFFERING A FULL RANGE OF SERVICES
1. Estate Liquidations
Full service estate liquidations. We clear the home of every last item and buy the full contents of your home. 
3. Entire Collections
Clients come to us all the time looking to sell theirs or their loved ones collection, whether it be glass & pottery or ancient artifacts. 
2. Single Items
From a single piece of jewelry to a large scale oil painting, we can make generous offers on single pieces.
4. Consigning
On a case by case basis we also offer auction consignments. We can help you sell on one of many platforms we use. Our team does all of the listing, marketing and promotion for you. 
Our fee is a flat 35% all around. This includes marketing, labor, set up and professional photography. We try to make it easy for our clients to understand our fee structure so we've narrowed it down to a flat percentage with nothing hidden. This excludes some hoarding situations if you need us to prepare a home for sale which has been neglected. Please contact us with details. 
Professional Ethics Statement
Our Promise to you
At Lost Eras we live by the motto "Integrity is doing the right thing, even if nobody is watching." Our personal and professional ethics help us to pick the legitimate option in sensitive situations. We answer all questions with honesty and forthrightness. We will never take advantage of someone for momentary monetary gains because we believe in a greater universal kinship. 
Contact Us Anytime
We're always available to talk over your scenario and selling goals. Please don't hesitate to get in touch

STILL WEIGHING YOUR OPTIONS?
Explore our other services
CONSIGNMENT
We consign select items for sale through online auctions. 
ESTATE BUYOUT
Conduct an in home house sale. Licensed and insured.